Cooling Coil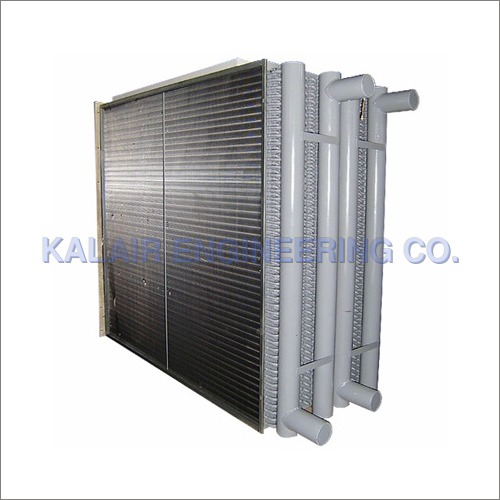 Cooling Coil
We are a well-renowned manufacturer, trader and supplier of a wide collection of the best quality Cooling Coil. The provided coils are mainly applicable in industries dealing with refrigeration, waste water treatment as well as petroleum refining. Owing to its efficient functioning, rugged construction, low maintenance and longer functional life, our cooling coil is widely demanded in the industries. We accept payments from diverse convenient mode in order to facilitate our patrons with ease.
Features:

Sturdy built
Optimum performance
Easy to install
Unmatched performance
KALAIR ENGINEERING CO.
RZ-95, Street No. 4, Ravi Nagar Ext., Opposite Keshopur Sabzi Mandi, Vishnu Garden, New Delhi - 110018, India
Phone :+917259534821
Mr. A. S. Kalair (Proprietor)
Mobile :+917259534821